Kyoto ICC Annex Hall (Exhibition booth 40)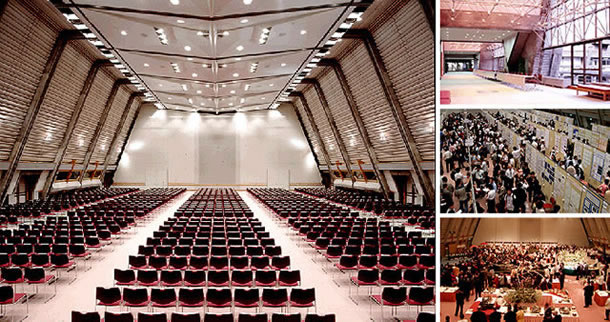 Takaragaike, Sakyo-ku, Kyoto 606-0001 Japan  
Phone. +81-75-705-1234 / Fax. +81-75-705-1100
http://www.icckyoto.or.jp/en/

The door of exclusive use is also prepared at another hall which adjoined the main building, and the independency from a main building is secured. Moreover, 2 division use in arbitrary places is possible by the movable partition excellent in the effect which interrupts sound. You have the simultaneous interpretation booth of 12 and can use exhibition, a reception, etc. besides a meeting for multiple purposes.